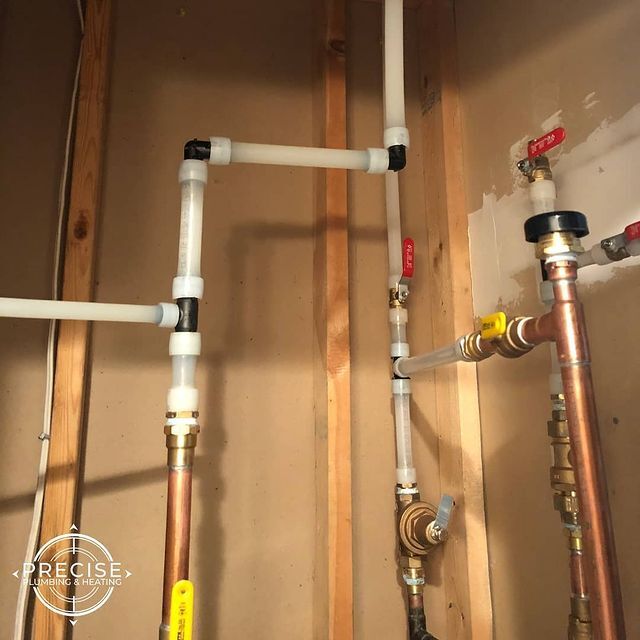 Re-piping is the process of replacing a set of pipes in a property. It's a big job that requires proper planning and timing. Most commonly when we say "re-pipe" we are referring to the water pipes in a structure.
The Lower Mainland of BC has an interesting past which causes a need for repipe. The Sunshine Coast, Vancouver and Bowen Island were built up in the 80's to 90's and coincidently the pipe most popularly installed was called Poly-B. Poly-B is a grey plastic (sometimes red and blue), and it can become brittle over time and fail more frequently than others. Poly-B has officially been out of the building code since 2005, yet a large majority of homes still have it installed today. Why is this a concern? Well, besides insurance companies refusing coverage and requesting it be replaced, Poly-B is known to become brittle and leak in unsuspecting areas causing water damage in your home. Hence why insurance companies want it replaced before it fails.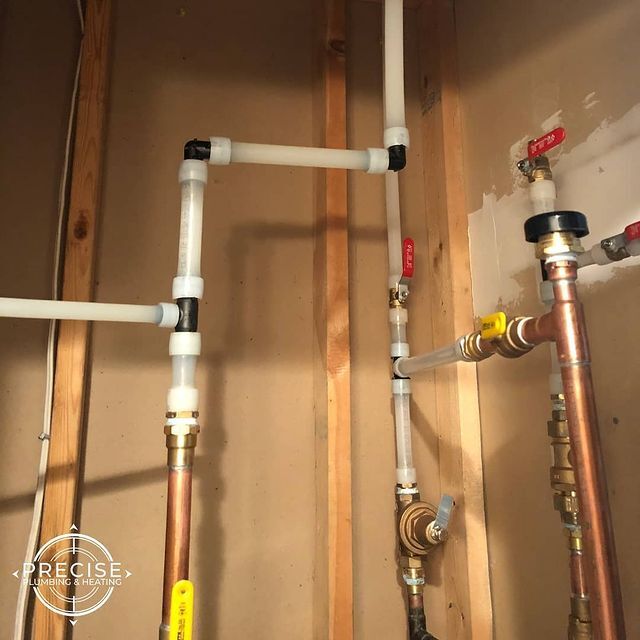 Another specific need for repipe in the Vancouver area is copper water pipes. Copper pipes are known to have a great track record, however, the acidic water in the BC wears out copper pipes over time by stripping away the metal from inside out. You can notice this if you ever have seen green coming out of your pipes. That green is copper oxide from your pipes.
Our Repipe teams have the expertise and experience needed to repipe an entire property. Our work is very organized and strategic, as we make very minimal cuts, and then later clean the place, leaving it better than we found it. Our goal is to have you fully satisfied by the services you receive from us, and that way, you will always keep us in mind in case another plumbing project comes up in the future. We can confidently tell you that majority of our clients are referrals.
Other than having Poly-B and copper pipes, how else can you know that you need to repipe? Well, be on the lookout for the following signs:
The water is becoming discolored or has a foul-smell
The pipes make noise quite often
There are visible pipe corrosions
The water pressure in your home has been decreasing steadily
You've started to notice an increase in your water bills, and you don't know why
And lastly, the number of leaks and subsequent repairs have increased recently.
All these issues are an indication that there is a serious problem that you really need to get fixed ASAP. If you notice any of them, get in touch with us and we will come check it out.
A gas line installation – could not have been more pleased by all the good folk at Precise I came in contact with. Well run organisation I would thoroughly recommend and I will use again.
Michael Kaile