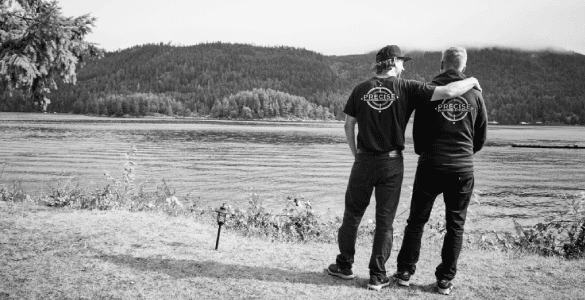 Our company
At Precise Plumbing & Heating Inc., we believe in a family-first approach, inspiring communities with trustworthy work. We are a team that loves what we do; we care about each other and our customers like our own family. We have a company culture of taking care of ourselves, showing up ready for the job and giving our best in every situation. And when we combine a great attitude with an experienced skill set, we get a high-end delivery for our clients. Which is why we have grown on repeat business and word of mouth.
We specialize in repiping services and custom renovations in plumbing and heating. We are committed to quality installation and offer a 1-year warranty on our work. We believe in what we do, and what our company stands for. We also endeavor to respond as fast as we can to our clients' needs with open and upfront commitments. These are the practices and values on which the foundation of our services, our work philosophy, and our daily lives as Vancouver, Sunshine Coast and Bowen Island plumbing professionals are anchored.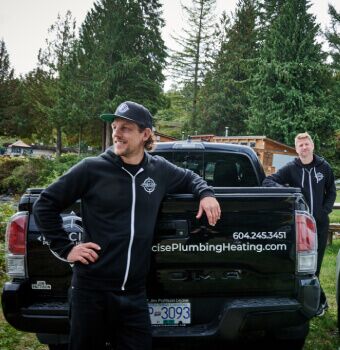 The company was started by the husband-and-wife team, Derek and Alexis Nelson, who forged their careers quite early on. Alexis spent 13 years in Business Administration and Derek spent 20 years in plumbing. They both later joined forces to start serving households in the Sunshine Coast, Vancouver B.C, and Bowen Island area as their plumbing repipe and custom renovation experts under Precise Plumbing & Heating Inc. They both believe that family comes first, and that's how they treat their clients – like family. They take their clients' projects like their own and they handle them with extreme care.
Derek is invested in excellence; he prides himself on a job well done. He has a specialty in completing repipe projects with the residence remaining occupied, keeping the surrounding areas clean and free of debris. Managing projects of that scale requires a skill and attitude that he carries into every job big or small. Derek takes on his customers projects like they are on his own house, with extreme care. When he isn't working or with his family, you will find him fishing, or talking about fishing, and gardening as well. Derek loves everything outdoors which is one of the reasons why he and Alexis moved to the Sunshine Coast in 2019.
Alexis is our office manager ensuring our clients receive the upmost care in all their requests. She is dedicated to implementing systems in the company to make daily business operations run smooth and loves knowing everyone's needs are taken care of. She has set our company up with amazing group benefits and reminds our employees that self-care is their first priority in life. Without taking care of the self-first, you can't take care of anyone else. When not working, you will find Alexis hiking in the forest with Mercury, relaxing in nature, enjoying time with family and friends, swimming in the summer and skiing in the winter.
Recently, Derek and Alexis had their first child, Nova, a baby girl born in July 2020. They also have a furry member of the family, Mercury, their dog, who keeps life light-hearted and in the moment. Mercury is the team mascot and makes sure everyone is having fun and that everyone gets out in nature two times a day.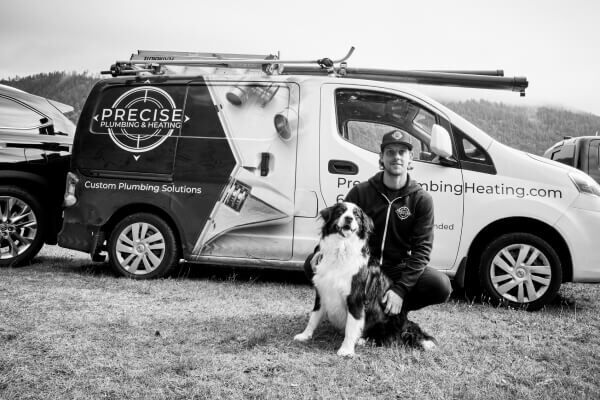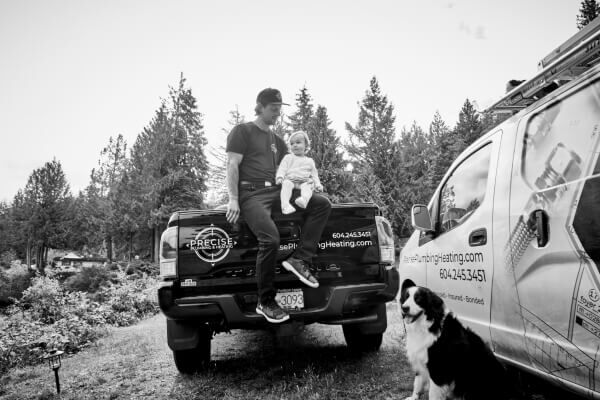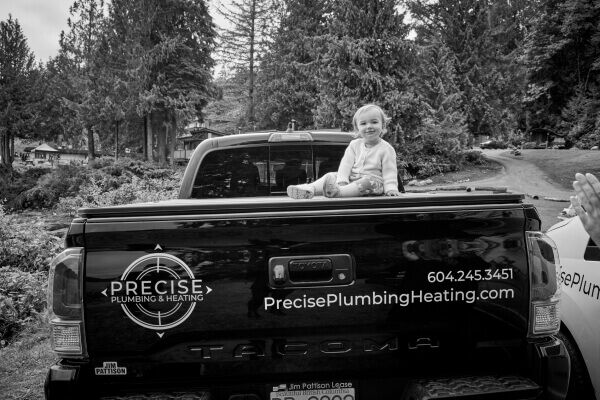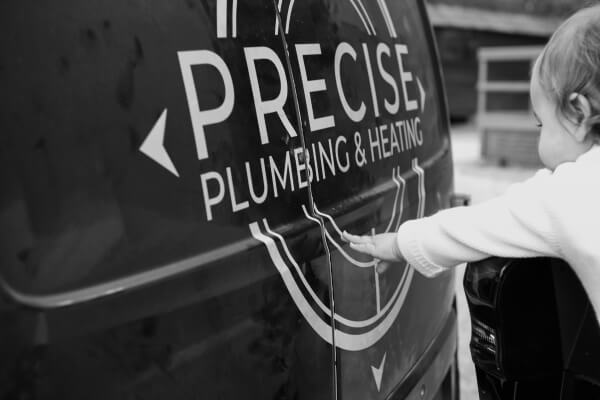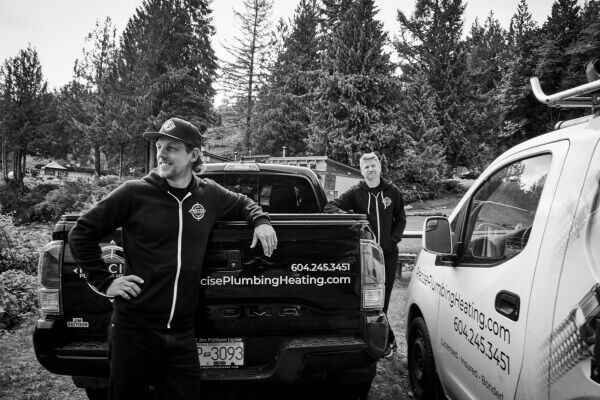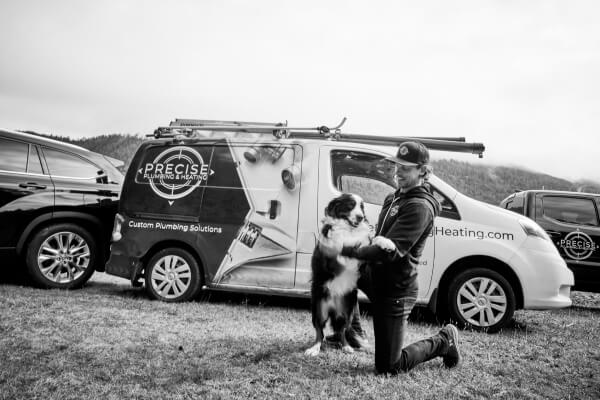 Derek was highly professional, honest and personable. He's a great guy and a very hard worker. I was referred to Derek through a friend, who was also quite pleased with him. This is what happens when you are an honest plumber. Your business will be built through referrals. There's far more success through honest, hard work. I have a big mouth and will be telling my friends that I have finally found an honest plumber.
JB11